English in Aotearoa has been the professional journal of the New Zealand Association for the Teaching of English since 1982. The journal provides a window onto English classrooms across New Zealand. The journal includes opinion, reviews, teaching resources, peer-reviewed research and addresses the issues most relevant to New Zealand English teachers.
The editor of English in Aotearoa is Laura Borrowdale and the assistant editor is Jacq Gilbert. They are supported by a wider community of academics in the fields of English literature and teacher education, who are available to review academic submissions.
English in Aotearoa is published thrice yearly, in April, July and October.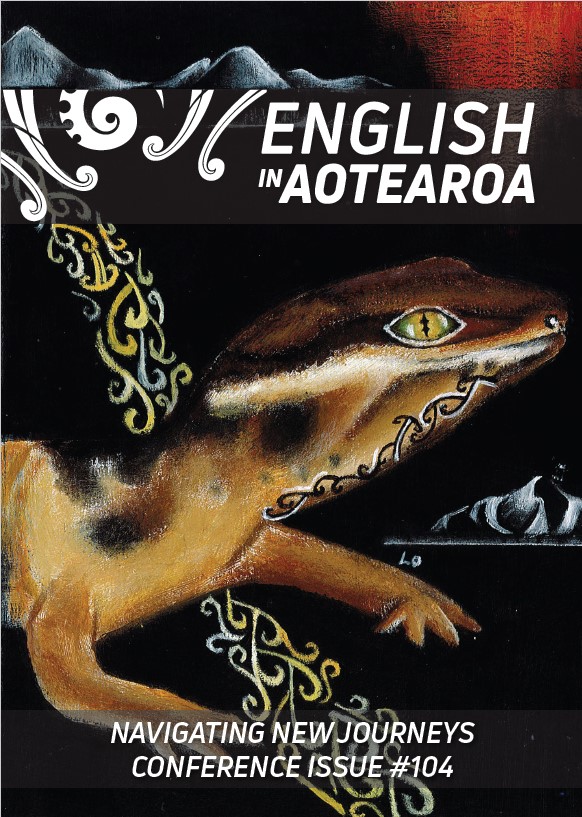 SUBSCRIBING TO ENGLISH IN AOTEAROA
Members of NZATE have digital access to English in Aotearoa and each member school will be provided with one print copy.
SUBMITTING MATERIAL
The editor welcomes contribution offers and correspondence, and is happy to advise on style, content etc. Practical classroom unit and lesson ideas are welcome, as well as theoretical or research based articles. Each issue has a theme which may give focus to an article, but articles on any topic relevant to Secondary English teachers may be submitted.
If you wish your work to be peer reviewed, please indicate this in your submission.
Student work may be submitted if it has won a regional or national award or competition or is particularly noteworthy for its unique content or perspective.