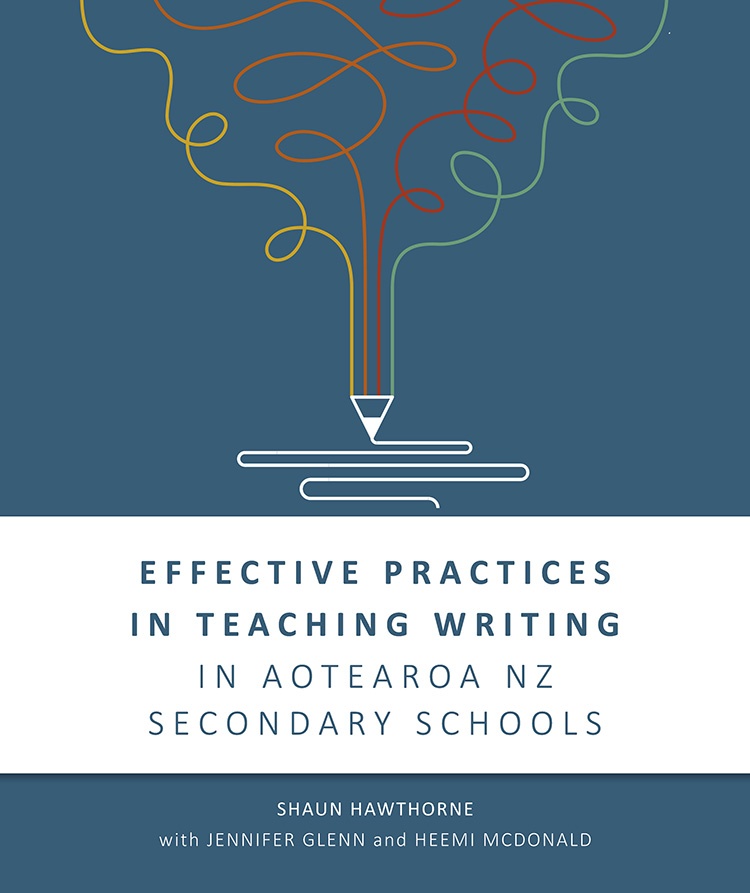 Effective Practices in Teaching Writing in Aotearoa NZ Secondary Schools
Paperback
Shaun Hawthorne, with Jennifer Glenn and Heemi MacDonald
Fully revised and updated, this second edition of Effective Practices in Teaching Writing isintended to help teachers reflect on their current practices in teaching writing and to provide guidance about how evidence-based practices can be developed to improve the writing outcomes of our students.
The book is divided into three overarching sections which cover
Where we've come from – Understanding the foundations of how we learn to write and providing a brief history of the last 50 years of our approaches to teaching writing
Where we want to go – Understanding the knowledge our students need to be effective writers
Putting theory into practice – Understanding the seven instructional practices that research suggests are effective in growing student knowledge and skill in writing.
New elements in this second edition include a section written by Heemi McDonald that provides guidance on what it means to re-prioritise mātauranga Māori in the teaching of writing in English as well as written Case Studies drawn from the teaching and learning examples in the DVD that accompanied the first edition.