A Canoe Before the Wind – Vitale Lafaele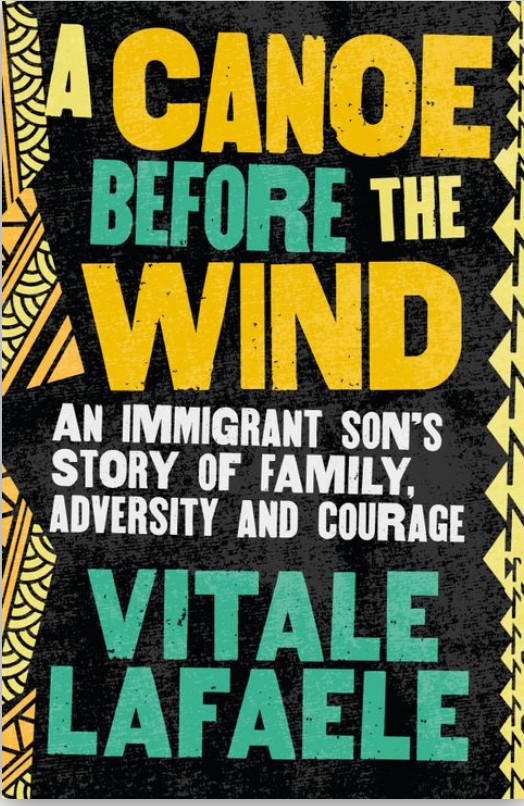 Title: A Canoe Before the Wind
Author: Vitale Lafaele 
Publisher: HarperCollinsNZ
ISBN: 9781775542360
RRP: $39.99 
Date of Publication: August 2023  
Reviewer: Alison Cleary 
The Samaon proverb 'ua se va'a tu matagi' whose translation forms the title of Vitale Lafaele's autobiography,  is one that conjured up  vivid images for me. A small man-made vessel before a force of nature, battling against a storm, being easily tossed around a tempestuous sea. It  refers to 'things that come around quickly' which is an apt metaphor for the journey of Vitale's life. A journey that took him from a young immigrant with no English to one of New Zealand top policemen and as commander of the Armed Offenders Squad. 
Vitale's narrative is an honest and straightforward account of a life based on a set of core values. The dedication emphasises the importance of family. Resilience and never giving up; strength of culture and cultural identity; serving with humility and empathy and take whatever opportunity arises (hence the reference of the proverb) are values that imbue Vitale's story. 
Apart from the prologue, Vitale's narrative is a chronological one, beginning with his family's decision to immigrate to New Zealand in 1962, shortly after Samoa gained independence from New Zealand. Immigration was encouraged as New Zealand needed a labour workforce.  They settled in central Auckland and were fortunate in that they were able to purchase a family home very soon after arriving. It was common for both parents to work two and sometimes three jobs. Their work ethic and dedication to family undoubtedly had a huge impact on Vitale's own attitude and approach to both.
Education was seen as the key to a better future. However for Vitale, school was not easy. VJ became his 'easier to pronounce name' – I'd like to think we've moved on from that way of approaching cultural differences! Vitale left school with no formal qualifications, but he had a kete full of experiences – sport's coach and an unexpected prefect's badge. This was not going to be the end of his educational journey. 
Post school there were many 'ua se va'a tu matagi' moments, moments that would challenge Vitale's physical and emotional strength. The SAS selection and training was grueling to read let alone endure! The descriptions of how he approached his first autopsy; the first time he had to tell parents that they had lost a child and the first time he had to face the victim of a criminal who has been set free still seem as hard for him today as they were at the time. His compassion and respect for all life is clear. 
As a text 'A Canoe Before the Wind' would be suited to a senior class. The nature of Vitale's work and his descriptions of events he has been involved could be triggers for some students. Stylistically, apart from some content, it is not a difficult read. Vitale's voice is a clear one. Straightforward. No artifice. His mantra of 'the power of space and silence' is one we can all learn from.