NZATE IS PROUD TO OFFER A RANGE OF RESOURCES DESIGNED BY ENGLISH TEACHERS, FOR ENGLISH TEACHERS
PARTNER oRGANISATION RESOURCES
Read The World - Rose Lu "The Tiger Cub"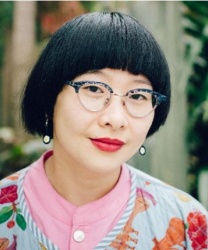 Rose Lu has a master's in creative writing from Victoria University of Wellington, winning her year's creative non-fiction prize. Her work has been published in Sport, Pantograph Punch, Turbine Kapohau, and Mimicry and the 2019 essay collection All Who Live on Islands.
Designed as a classroom teaching tool, the resource includes exercises for students to develop their close reading and creative writing skills with accompanying teaching notes, and videos of the writers reading from and discussing their work. Exercises are tailored to complement the English curriculum at Intermediate, Junior and Senior levels, Years 7-13. The download button will give you a zip file containing the text read in this video, along with teaching notes and student exercises.