NZATE IS PROUD TO OFFER A RANGE OF RESOURCES DESIGNED BY ENGLISH TEACHERS, FOR ENGLISH TEACHERS
PARTNER oRGANISATION RESOURCES
Read the World - Karlo Mila "Three Poems"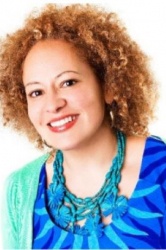 Designed as a classroom teaching tool, the resource includes exercises for students to develop their close reading and creative writing skills with accompanying teaching notes, and videos of the writers reading from and discussing their work. Exercises are tailored to complement the English curriculum at Intermediate, Junior and Senior levels, Years 7-13.
Leadership NZ Mana Moana Experience Programme Director Karlo Mila is a NZ-born poet of Tongan and Palangi descent. She won the 2006 Best First Book of Poetry award for Dream Fish Floating and is also the author of A Well Written Body, and 2020 collection The Goddess Muscle.
The download button will give you a zip file containing the text read in this video, along with teaching notes and student exercises.
READ THE WORLD 2020: Karlo Mila reads Waka Whakapapa
READ THE WORLD 2020: Karlo Mila reads The Ward
READ THE WORLD 2020: Karlo Mila reads What Some of Our Words Mean